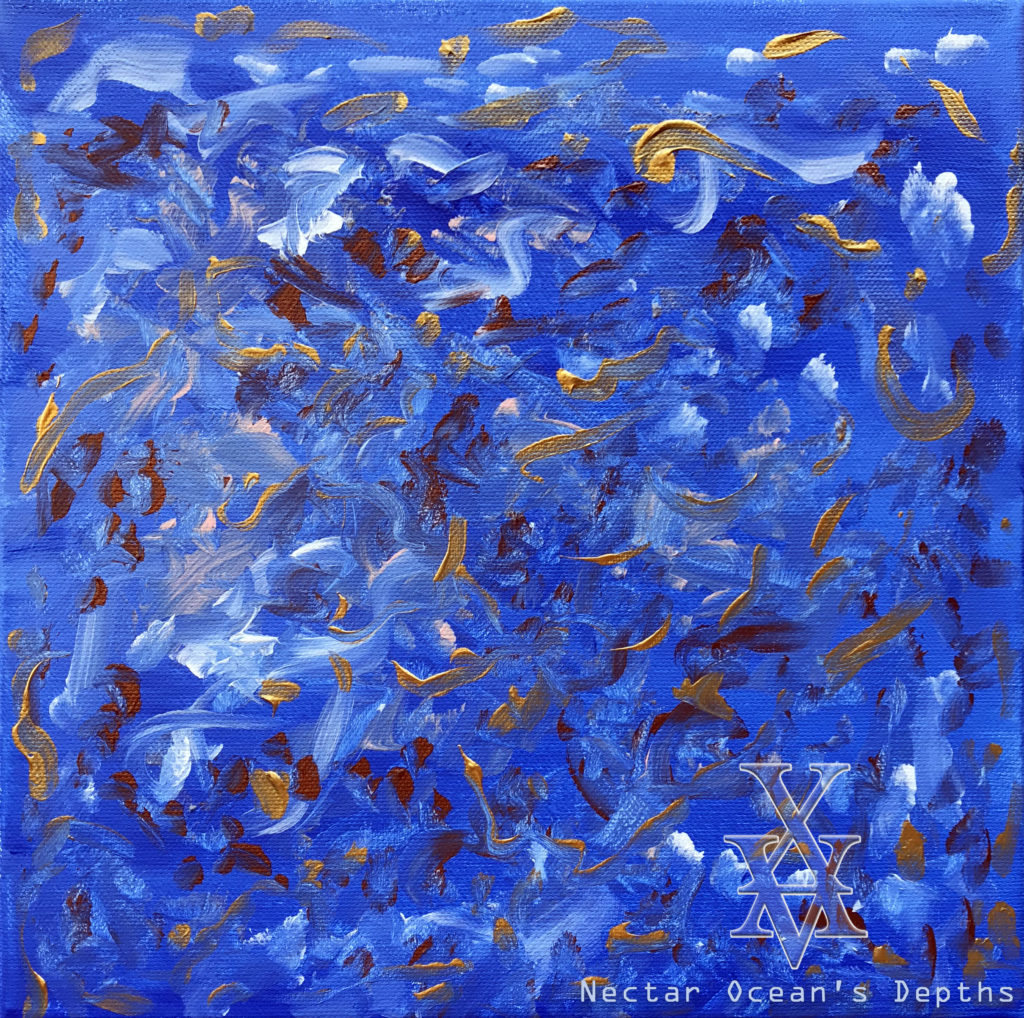 24 April 2020
Xavier Boscher
Orfeo'lab'087
Written, played and produced by Xavier Boscher
Illustration : "Les profondeurs de l'Océan Nectarin" by Xavier Boscher
This title was composed in 2017 with very blues fusion soundscape on guitar solos, bass distorted sound on modern instrumental rock production.
It is a musical representation of my vision of the ocean painted on the cover which is my first canvas.
Eager to deepen my graphic universe, I created this imaginary landscape with acrylic.
© Xavier Boscher - Tous droits réservés