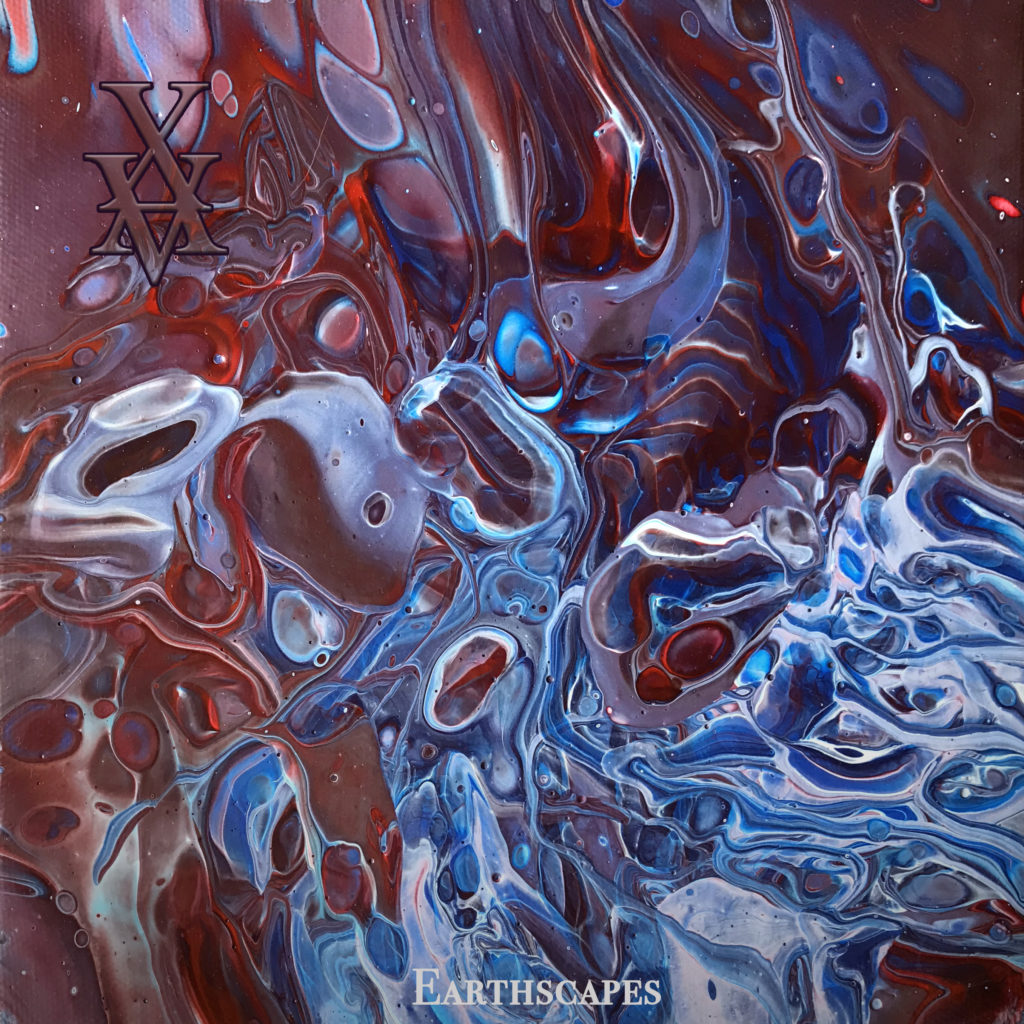 9 July 2021
Written, played & produced by Xavier Boscher
Xavier Boscher
Orfeo'lab'100
Producer:
Xavier Boscher / Painting : Andréa & Xavier Boscher
DragonJazz – 4,5/5 : This is sometimes menacing slow burning instrumental music with mammoth riffs and hard-driving guitars. But most of the time, Xavier Boscher's compositions are rich and evocative, characterized by clever arrangements and skilled harmonies. And there are also great dynamic epic tunes (Luminescent Forest, Volcania) with enchanting moments juxtaposed with telluric explosions. Yes, it is ambitious to the core but, luckily, it sounds terrific !Favorite track: Luminescent Forest.
World of Metal -8,5/10 : aquilo que se salienta mais aqui é o estilo discreto mas muito próprio de Boscher, o que faz com que este seja um álbum obrigatório para quem gosta de rock/metal instrumental com aquele cheirinho a prog.
RockMuzine / Esther's Rock Blog– 78/100 : De nummers variëren onderling genoeg, toch vormen ze op ' Earthscapes' een mooi geheel.
Prog Rock.info : Als Fazit kann ich nur raten das Album zu kaufen. Eines der Meisterwerke von Xavier Boscher. Wie immer gibt es das als digitalen Download oder auch als CD auf seiner Bandcamp-Seite.
Rocktimes : Ein starkes Achtungszeichen setzt Xavier Boscher mit seinem neuen Album "Earthscapes"
DPRP – 7/10 : All in all Boscher has once again succeeded in delivering an excellent, varied album which, through several adventurous compositions, captivates from start to finish. Waterscapes' diversity has a mildly greater appeal to me, but that's simply down to taste, and if you like instrumental progressive metal/fusion then Earthscapes (and previous efforts) come highly recommended.